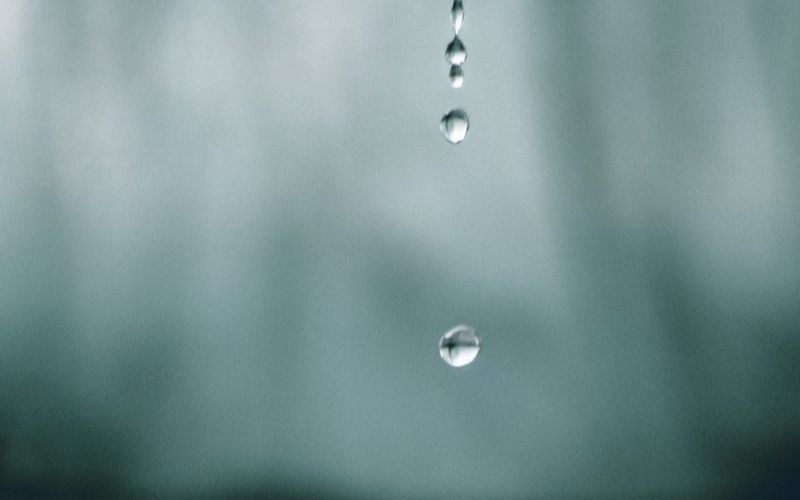 Flat Roof Repair NJ
Allied Roofing Solutions provides flat roof repair and installation services in the following New Jersey counties: ​Bergen, Morris, Passaic, Middlesex, Essex, Hudson, Ocean, and Somerset.
"*" indicates required fields
Flat Roofing Repair and Installation in New Jersey
If your home has a flat roof in need or repair or replacement, our experienced team at Allied Roofing Solutions can help. We can complete most jobs in just two or three days, offer competitive pricing, and have interest-free financing available. Best of all, with hundreds of five-star reviews across Angi, Google, and Home Advisor, you can feel confident in the service you're getting from our team.
What Is a Flat Roof?
A flat roof is determined by its slope, or pitch, which is a ratio of inches rise per horizontal foot or it's expressed in the number of degrees its surface deviates from the horizontal. On the other hand, a low-slope roof has a slope of three to 12 inches. Flat roofs are constructed around the world, more often in arid or warmer climates though commercial businesses use them across North America as well as homeowners looking at contemporary or southwestern design styles.
In North America, flat roofs are installed by placing felt paper or roofing felt made of fiber mixed with bitumen, or tar, over the roof decking to ensure it's waterproof. Then the paper is covered with several layers of asphalt or tar, then a layer of gravel. The gravel keeps the sun's heat and UV rays from cracking or blistering the material and extending its life, and it also acts to keep the building cooler in the summer heat. Metal flashing around the edge of the roof creates a gravel stop, preventing water from seeping underneath flat roofing material and washing away the gravel.
When Does a Flat Roof Need Repair?
While flat roofing is designed to hold up for years, over time repairs are needed. Often, the failure of a flat roof is caused by poor installation, poor maintenance, or lack of care, most often due to someone moving the gravel from the roof membrane. The sun and elements crack and blister the asphalt membrane, allowing water to seep through. Once this occurs, water will seep into the roofing felt, decking, and into the structure. At the first notice of a leak, you need to contact our roofing company for a flat roof repair as the moisture can quickly lead to mold spores growing in the wood and insulation or causing rot in the decking and materials.
Our Flat Roofing Services
Flat Roof Installation
We can either install the felt paper and tar layers as well as gravel, or we can also install a membrane. Flat roof membranes are single, factory-made long sheets such as EPDM synthetic rubber, polyvinyl chloride (PVC) or thermoplastic polyolefin. These are often used for large commercial buildings and have a long life span.
Flat Roof Repair
Our team can quickly fix leaks, patch damage, and add fresh gravel to make your roof good as new.
Flat Roof Inspection
Not sure if your roof is in good condition or if you're concerned about leaks or damage? Schedule a free flat roof inspection and our team will provide you with an in-depth report of the condition of your roof, any repairs, or when it's time to consider a replacement.
Frequently Asked Questions about Flat Roof
How Does Drainage Work on a Flat Roof?
Drainage on a flat roof depends on the pitch of the roof. Typically, there are drainage issues when there is little to no pitch.
There are a couple of ways to ensure your flat roof drains properly:
By pitching the roof slightly, the water will run off into a scuffer box or the gutters.
If there is virtually no pitch, you can have a tapered flat roof installed so water can run off into the gutters.
Why Are There Low Spots In a Flat Roof?
A common problem with a flat roof is having low spots. Low spots are a result of very little drainage, stemming from rain pooling on various areas of the roof.
Why Do Flat Roofs Crack?
Even though there is a layer of asphalt on the roof, it gets full exposure to the sun because it is flat. Over time, the asphalt cracks from the heat of the sun. The harmful UV rays that are beating down on the roof can also cause the asphalt and other roofing materials to wear out. Eventually, the asphalt splits under pressure and a new roof coating must be applied.
What Is the Best Way to Maintain a Flat Roof?
A flat roof needs maintenance to ensure its efficiency. Check chimneys and vents annually to ensure they don't need extra caulk and repairs. If you notice cracks in your flat roof, call a profession to seal the cracks or put a new flat roof coating on it.
What Are the Benefits of a Flat Roof?
Here are some benefits of a flat roof:
Longevity – Flat roofs can last 20 to 30 years, depending on the material.
Easy to Access – A flat roof is more accessible than a pitched roof.
Maintenance Free – The annual inspection is the most maintenance that is required.
What Are the Disadvantages of a Flat Roof?
Here are some of the disadvantages of having a flat roof:
It may be prone to leaks because there can be drainage issues.
Installing a flat roof can be tedious and require more preparation than installing a traditional asphalt shingle roof.
Do I Need a Flat Roof?
The only time a flat roof is necessary is when the pitch of your roof is lower than a 14-degree angle. So, if your roof has a shallow pitch, then a flat roof is the most effective option for your home.
Does Allied Install, Repair, and Inspect Flat Roofs?
Yes! Allied Roofing Solutions is your answer to all of your flat roof concerns.
Request a Free Estimate from our New Jersey Flat Roof Repair Experts
If you need a new flat roof, flat roof repair, or another service, give us a call. We work across New Jersey, including Morris, Essex, Middlesex, Hudson, Bergen, Passaic, and Somerset Counties providing excellent roofing services and great customer service. Schedule your free estimate today by calling (201) 773-0633 or filling out the contact form below to get started.
"*" indicates required fields