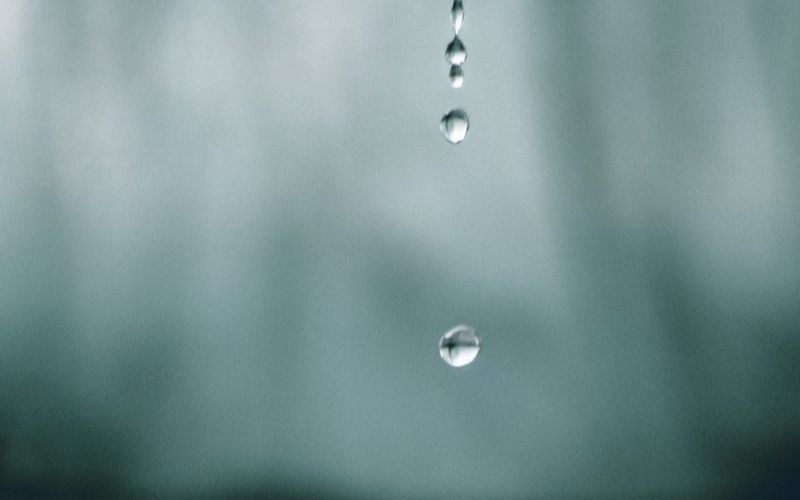 How to Get Insurance to Pay for a Roof Replacement
Severe weather, high winds, and falling tree branches can lead to serious damage to your roof. Having homeowner's insurance means that you shouldn't have to pay for the damage out of pocket, but the reality is that the process is more complicated than you may realize. When you have severe damage, missing shingles, and other serious concerns, our licensed and bonded New Jersey roofer is sharing how to get insurance to pay for a roof replacement.
Assess the Damage to Your Roof
If you've experienced severe weather and are concerned about the condition of your roof, the first thing you'll want to do is assess the area when it's safe to do so and record evidence of the damaged roof by taking photos or video. Using a ladder or drone to get as close as you can, look for exterior damage, such as missing shingles, punctures in the shingles, or exposed underlayment on the exterior of the roof as well as interior damage, such as leaks and water damage on the ceiling. In the event a tree has fallen and damaged your roof, you'll want to get as many images of the tree at different angles to show the extent of the damage.
If you have a claim, you should immediately call your insurance agent to get the claims process started. However, if you genuinely aren't sure, you can also reach out to a reputable roofing contractor. They can determine the extent of the damage through a roof inspection and take images and videos to submit to your insurance company. They will examine the shingles, soffits, fascia, and other elements of the roof system and provide you with a recommendation on whether the damage can be fixed with a roof repair or whether insurance should pay for a roof replacement.
Read Your Insurance Policy
After you determine damage to your roof has occurred, it's important to read what your homeowners' insurance covers. If you choose to have a roofing company inspect your roof for damage, you'll want to do this step first to save time.
Typically, your homeowners' insurance policy will pay to fix roof damage caused by a specific event, such as severe weather or fallen tree branches and limbs. Your policy won't cover a roof replacement simply because of old age and wear. However, you want to look at your individual policy to get more specific information as some policies have stipulations based on the age of the roof. If you have questions or concerns, contact your insurance agency directly to know exactly what they will and won't cover.
The Steps to Get Insurance to Pay for a Roof Replacement
You have proof of the damage and you understand what your policy will and won't cover. Even with this information, starting an insurance claim to have your roof replaced can be a challenging and drawn-out process with multiple steps to go through.
Call your insurance company and let them know that you have experienced roof damage and need to submit an insurance claim. They'll walk you through what you have to do, and during this time, if you have images or information from a roofing contractor, you can submit this information, too.
Your insurance company will send an adjuster to inspect your roof, and, based on the insurance adjuster finds, they will determine if a repair or replacement is needed and provide a final number on how much they will pay out.
If you disagree with their findings, you can have a separate roof inspection from a contractor if you haven't already, and the contractor can supplement the adjuster's findings and re-submit it to the insurance company for approval.
The insurance company will provide you with a final determination and money to pay for a new roof.
It's important to note that most homeowners' insurance policies have time limits on how long they will cover roof repairs or replacement after a storm, so it's important to work quickly to submit your claim.
Choosing a Roofing Contractor for Your Roof Replacement
After severe weather has come through an area, it's common for "storm chasers" to come in and offer to fix and replace your roof. These are often out-of-state companies that work cheaply and quickly, then move on to the next town. They aren't focused on quality workmanship, building codes, or ensuring you have a durable, long-lasting roof, and if you do experience problems, you probably won't be able to get ahold of the company.
Instead, it's important to work with a reputable roofing company that is fully licensed and insured so you know your home is in experienced, capable hands. Also, be sure to read reviews of roofing contractors on Google, Home Advisor, or Angi to get more information and schedule estimates to ensure that your insurance money will pay for the work they provide.
Schedule a Free Estimate for a Roof Replacement After Storm Damage Today
If your home was damaged after severe weather, we know the process to get a new roof can be stressful. At Allied Roofing Solutions, we make the process easier by providing comprehensive inspections, competitive prices, and workmanship you can rely on. Schedule a free estimate with our licensed and insured roofing contractor today by calling (201) 773-0633 or filling out the form below to learn more.
Contact Us
Simply fill out this form for a Free Estimate.
"*" indicates required fields