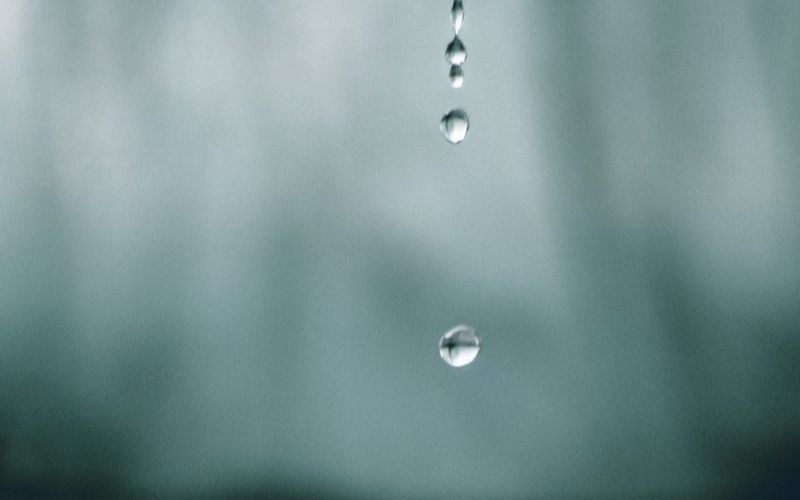 What Roof Shingles Are Best? 11 Factors to Consider
"*" indicates required fields
Your roof is one of the most important parts of your home. It protects you, your family, and your belongings from the elements. But what happens when your roof shingles start to wear out? How do you know what roof shingles are best for your home and your budget?
In this article, we'll explore the 12 factors you should consider when choosing the best roof shingles for your home. We'll also take a closer look at 7 top brands in the industry, including their features, benefits, and drawbacks. By the end of this article, you'll have all the information you need to make an informed decision about your next roofing project.
So let's get started!
What Roof Shingles Are Best?
There are several aspects that are factors in answering this question. Different types of shingles have different qualities that result in how long they last, what they cost, and how they look. Your individual preferences also come into play. In this post, we will explore all of these factors so you can fully understand roofing shingles.
Planning Your Roofing Project
As you are planning your roofing project, you will want to include the following elements as part of your final decision when selecting shingles.
Your Roofing Budget
One of the most important factors is your budget for roofing replacement so you should look at that first. If insurance is covering the cost, consider what that amount is. As you review your budget, you will want to think about whether it is wise to spend money on the ultimate shingles at this time.
How much does it cost to replace your roof? You can spend anything from $4 to $40 per square foot depending on the kind of shingles you select. Asphalt shingles are the least expensive of all options including metal, tile, slate, and rubber roofs. Generally, asphalt shingles are a solid choice for most budgets.
Roofing labor costs are normally anywhere from 40% to 60% of the total cost of a roof installation, depending on the specifics of the job. The cost of labor is not affected by the quality of the materials; in other words, a less expensive shingle does not reduce labor costs.
However, you can reduce the cost of materials by as much as 20% to 30% when you go with less expensive shingles. You may save $1,000 or more but it isn't worth the savings if the shingles are poor quality and don't perform.
Roof Complexity
The complexity of your roof is a big factor in the cost to replace it. Complex roof designs are complicated and architecturally elaborate. If your roof is fairly simple with a common hip roof design, you will have average costs in materials and labor.
Your Geographical Location
Where you reside in the U.S. affects your roofing cost, primarily because the expense of materials and hourly labor rates are different among geographical regions. For example, the cost to replace a roof on the West Coast is different than in New Jersey.
Appearance (Compatibility)
The type of shingle you select needs to be compatible with the style and color of your house, as well as the neighborhood. If you decide on a shingle that is very different from other homes around you, it will stand out like a sore thumb.
Your Future Plans for Your House
What you plan to do with your house in the future is a factor in considering the type of shingle. If you are anticipating selling, you want to have a high-quality roof that is congruent with the look of the house and the other houses in your neighborhood.
Advantages of the Best Roof Shingles
How long do roof shingles last? There are several advantages to using the best, highest-rated Class IV roof shingles instead of cutting corners with inferior shingles. A Class IV shingle usually has a 50-year product warranty from the manufacturer and non-class IV shingles usually carry a 30-year warranty.
Roof Longevity
A high-quality asphalt roof 3-tab shingle, when properly installed and maintained, will last approximately 25 years. An inferior shingle, if not cared for, will last 12 to 15 years.
Life-Cycle Cost of the Roof
A top-rated asphalt shingle has a low life-cycle cost. This number is calculated by using the initial installed cost, maintenance costs, and the total lifespan of the roof. The longer the roof lasts, the lower the life-cycle cost.
Insurance Discounts for High-Quality Roofing
When you use a Class IV shingle, you more than likely will receive a discount from your insurance company. Insurance discounts can vary from company to company, but some are as high as 33% off the annual premium.
Resale Value of Your House
A higher quality and more attractive shingle will increase your home's resale value because home buyers prefer them. Investing in quality and in architectural shingles should result in a higher sales price when you sell your house.
Top 11 Factors to Consider When Choosing Asphalt Shingles
1. Brand Reputation
Always look at the reputation of the brand when selecting the asphalt shingle for your roof. The top-tier manufacturers of shingles are GAF, Owen Corning, and CertainTeed. These three have excellent track records and warranties and they have consistent quality in multiple categories.
2. Aesthetics
You definitely want to consider the aesthetics of shingles. Will they add to the curb appeal of your home and increase its value? Will they be an attractive enhancement to the house? Since at least half of the home's exterior surface consists of roofing, it needs to look as good as possible.
3. Weight
An experienced roofer can let you know whether a shingle is going to be too heavy for the roof structure. If you want a shingle that is heavier than the recommended weight for your roof, you will need to invest in upgrading the rafters and beams to increase the load limit.
4. Durability
The durability of the shingle you select is important because it determines how long your roof will last. The more durable the shingle, the longer the lifespan you can expect from it.
5. Wind Resistance (Wind Damage Protection)
If you live in an area that experiences high winds, you should look for an asphalt shingle that has a high-wind rating. Wind-rated shingles have protection from snow, rain, and wind as well as other destructive weather elements. Shingles have varying ratings for wind so look for a high rating if you live in an area that has extreme storms.
6. Fire Rating
There are four categories of roof shingle fire ratings: Class A, B, C, and Unrated.
Class A is the highest roofing shingles rating. These shingles have the highest resistance to fire and are the least flammable. It is best for people who live in areas that are prime targets for wildfires. A shingle with a Class A rating can withstand severe fire exposure.
Class B is the rating that is best for protecting against moderate files and a maximum flame spread of 8 feet. These shingles can usually withstand up to an hour without burning. Pressure-treated shakes and shingles are in this category.
Class C is the rating that offers protection against light fire exposure. A Class C rating can withstand fire for up to 20 minutes without burning. Untreated wood shakes and shingles as well as plywood are in this Class.
Unrated are roofing materials that don't meet the performance requirements for Class C shingles. Avoid purchasing unrated shingles.
7. Impact Resistance (Hail Damage Protection)
A beneficial feature to consider is what impact rating your shingles need. If you live in an area that experiences storms that include hail or high winds and bring airborne debris, you should select a shingle that can withstand impact during a severe weather event. A roofing shingle that can hold up when debris or hail hits it usually has a Class 4 Impact Resistant (IR) rating.
8. Energy-Efficiency
The shingles on your roof can greatly improve the efficiency with which your home handles energy output. In addition to the appliances, HVAC system, energy-saving windows, and light bulbs, the roof is one of your best resources for saving energy. It's possible for your roof to lower utility bills by as much as 25 percent.
To take advantage of a roof that is energy-efficient, you should choose shingles that are lighter in color and made of reflective materials as opposed to a dark, non-reflective material that will absorb and retain heat in the warm season. The Solar Reflectance Index (SRI) measures a roof's ability to reject solar heat and release heat that is absorbed (thermal emissivity). The higher the SRI number the better it can do those things. Additionally, having proper ventilation is a key element in maintaining the temperature all year round.
9. Warranty Coverage
When you spend money for a new roof, you want to be sure there are some warranties for anything that may go wrong within a certain period of time. There are three types of warranties offered for roofing:
Standard Manufacturer's Warranty - covers the products you purchase
Workmanship Warranty - provided by your roofing contractor covering the installation
Extended Manufacturer's Warranty - covers contractor workmanship along with expanded coverage for the products
10. Maintenance Requirements
All roofs last longer when they are maintained properly. However, different roof types require different levels of maintenance. You need to know what to do for the type of shingles you choose for your roof. Most roofs need to be cleaned routinely and cleared of branches and debris. Attention must be paid to roof shingles and flashing as well as other key components such as eavestroughs, downspouts, skylights, vents, chimneys, ventilation, and solar panels. With asphalt shingles, regular inspections can identify areas where shingles are missing, loose, or damaged. Tile roofs also need inspections annually to show where there are broken or cracked shingles.
11. Cost of Labor
The labor involved in replacing a roof makes up 50% to 70% of the total cost. The cost of labor varies depending on the type of roof being installed--asphalt shingle, metal roof, tile roof, and so forth. Typically, labor costs fall in these ranges per 100 square feet ("square"):
Asphalt shingles: $200 - $300
Architectural/dimensional shingles: $300 - $350
Metal:$400 - $800
Tile: $500 - $1,700
Wood shakes: $400 - $800
Slate/stone: $400 - $1,400
Flat/rolled/built-up: $200 - $450
For example, a 1,000-square-foot roof with asphalt shingles will cost from $2,000 to $3,500 for labor whereas it will cost from $4,000 to $8,000 for labor to install a metal roof. Additionally, the cost of labor to install a roof that is more complicated with steep pitches, multi-story, and areas that are difficult to access.
Grades of Asphalt Shingles
Choosing the right grade option of roofing shingles is important. There are three grades of shingles. Standard grade is the most affordable option, mid-grade and high-grade offer more durability and style options. Consider factors like durability, cost, appearance, climate, and installation when choosing a grade of shingle.
Good: Three-Tab Asphalt Shingles
If you are looking for affordable shingles, three-tab meets the bill. These are the most popular type of asphalt shingles and one of the most common roof types on single-family homes. They are affordable, easy to install, and durable. Asphalt shingles last 10 - 20 years on average. They are a solid choice if you are looking for low-cost and low-maintenance. Each shingle has three flaps, or tabs, separated by small gaps that give the appearance of three individual shingles. This model makes installing the shingles go quicker but is aesthetically appealing.
Better: Architectural/Dimensional Roofing Shingles
Architectural shingles, sometimes called composite shingles, are more expensive than three-tab shingles because they are more durable and have a longer lifespan. They also have more designs with more shapes and colors to choose from. Each architectural shingle is 50% thicker than a 3-tab and is an individual shingle so it takes longer to install, which makes the labor cost higher.
Best: Premium, Luxury, or Designer Shingles
Luxury asphalt shingles are premium in shingle lines. They can look like authentic slate tiles and are thicker than architectural or laminated shingles. Luxury shingles have multiple layers and enhanced patterns that make them more stylish, more durable, and energy efficient. They can withstand heat, hail, torrential rains, and snow storms better than any other shingle. When maintained properly, they can last up to 30 - 50 years. When taking into consideration their durability and long lifespan, this option becomes more cost-effective.
Best Shingle Brands
We've taken the time to look at some of the best shingle brands and evaluate them for you.
Owens Corning
Owens Corning® shingles are high-performing architectural shingles that are available in two series, Duration® Series and Oakridge® Series. These shingles offer a wide selection of color choices. The technology used in manufacturing these shingles, SureNail® Technology, utilizes a highly visible engineered fabric strip with a nailing zone performance that provides excellent holding power with easy installation. They feature a triple layer of protection between the two shingle layers that keep the layers intact and laminated and inhibit them from separating during high winds. These shingles also come with a Platinum Protection warranty when installed by an Owens Corning contractor.
IKO
IKO shingles are highly rated with a solid warranty. They can withstand wind, impact, fire, and algae resistance. These shingles can withstand virtually any kind of severe weather. IKO has a special program, called ROOFPRO, that ensures roofing contractors meet specific requirements to ensure the quality of the installation. IKO shingles offer unique colors and styles to accommodate every preference.
TAMKO
TAMKO is an American manufacturer of roofing products with shingles as the core of their business. All of TAMKO's shingles have a simple warranty, solid weather protection, and a large variety in material and color choices.
Atlas Roofing Corporation
Atlas Roofing Corporation manufactures a high-performance product using a technology that includes copper-containing granules made with a proprietary 3M porous ceramic coating. This coating releases copper ions to release slowly over time, which helps to prevent black streaks caused by algae. Their shingles have above-average warranties (20 years), cost-effectiveness, and wind resistance. Additionally, their shake shingles are preferred by roofing contractors.
GAF
GAF shingles come in a wide variety of styles and colors. Their Timberline shingles last about 15 - 25 years, but the Timberline HDZ shingles last for up to 50 years. They are affordable, durable, visually appealing, and easy to install. These shingles have a Class A fire rating and a wind warranty of 130 mph.
CertainTeed
CertainTeed has an affordable shingle that includes comprehensive warranties. It has strong impact resistance, Class A fire resistance, a 100 mph wind-resistance warranty, and comes in a wide selection of colors.
Malarkey Roofing Products
Malarkey has three types of asphalt shingles--designer, laminated architectural, and 3-tab shingles. Malarkey's shingles feature algae-resistant Scotchgard and NEX polymer-modified asphalt that is made from recycled materials and improves the shingles' flexibility, granule adhesion, and resistance to impact.
The Best Asphalt Shingles on the Market in 2023
In arriving at the best asphalt shingle in 2023, these factors should be considered when choosing the best for your home.
Cost
Durability
Aesthetics
Owens Corning Duration® Shingles
Owens Corning Duration® shingles are high-performance architectural shingles with the SureNail® Technology.
Owens Corning TruDefinition® Duration STORM® Shingles
Owens Corning TruDefinition® Duration STORM® shingles are resistant to high impact and are patented with WeatherGuard® Technology. WeatherGuard Technology allows these shingles to meet one of the industry's highest ratings for impact resistance, UL 2218, Class 4.
GAF Timberline HDZ
GAF Timberline has an HD and an HDZ shingle. Both are some of the most popular shingles available. The HDZ version has extra features such as premier sealant, algae resistance, additional fire resistance, and a wind warranty with no limits for wind speed.
TAMKO Heritage Shingles
TAMKO Heritage shingles have an advanced proprietary mix of fiberglass mat, asphalt, and ceramic granules. These shingles are highly rated for wind resistance, fire resistance, and impact resistance.
Atlas ProLam Shingles
Atlas ProLam™ shingles have built-in algae resistance and wind resistance up to 130 mph with a 20-year warranty. They come in seven popular shades.
IKO Cambridge Shingles
IKO's Cambridge shingles are highly rated by home inspectors and industry experts. The shingles withstand wind, impact, and fire, and are resistant to algae. They are an affordable option for budget-conscious homeowners.
Malarkey Legacy Shingles
The Malarkey Legacy shingles are the best high-performance asphalt shingles and can last up to 35 years. They are Class 4 rated for impact, which is the highest rating possible. They are durable, last a long time, and are environmentally friendly.
Malarkey Vista AR Shingles
Malarkey Vista AR shingles are Class 4 rated to withstand hail damage or weather debris, as well as being resistant to algae. Their 30-year impact resistance makes them a good choice in climates that receive a lot of storms that produce hail.
Contact Allied Roofing Solutions
For expert knowledge and guidance, contact Allied Roofing Solutions. We can help you select the best roofing shingles for your home. It can be a daunting task to research on your own, but we can help narrow down the options for you.
If you think you may need to replace your roof, contact us. Our team of professional roofers can perform a roof inspection to see the work that will be involved. Whether you need a roof repair or replacement, we will provide a premium level of service. Call us at (201) 773-0633 or complete the free estimate form to schedule an appointment.