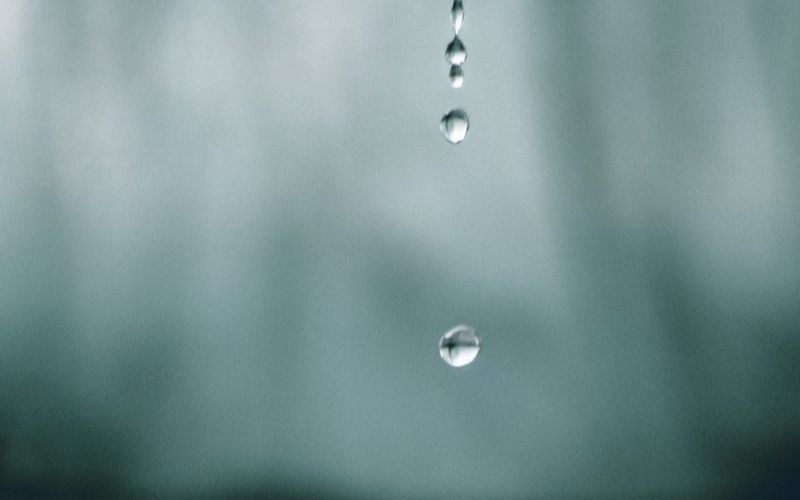 Roofers in Toms River, NJ
Allied Roofing Solutions provides siding and gutter installation as well as roof replacements, roof repairs, and roof inspections in Toms River, NJ.
"*" indicates required fields
Experienced Tom's River Roofers
When you need new siding, a new roof, or roof repairs, we understand it's hard to find Toms River roofing services that you can trust to do the job right. At Allied Roofing Solutions, we have hundreds of five-star reviews across Angi, Home Advisor, and Google showing that we are dedicated to customer service, having projects completed quickly (without taking shortcuts), and charging competitive pricing. When you rely on Vinyl Master, you can feel confident that your home is in good hands.
Why Choose Our Roofing Company?
A+ Accredited Business
Our dedication to our customers and refusal to cut corners has earned us an A+ rating from the Better Business Bureau.
Fully Licensed & Insured
We are fully licensed and insured, so you can feel confident that your property is safe and our work is guaranteed to meet your expectations.
No Subcontracting
Our roofers never use subcontractors on our projects. We're there from preparation to clean up doing the job right.
0% Financing
We offer 0% financing for 24 months so you get the roof you need without breaking your budget.
Fast Installation
We complete most roofing replacement projects in 2-3 days, ensuring minimal stress and hassle for homeowners.
Locally Owned
We are a family business that treats our customers like our neighbors because you are our neighbors!
Look no further. You have found your roofer!So good to know that in this day and age there is still a family business that delivers what they promise with outstanding quality and care for you and your property.

Office was very nice scheduling and following up. We had a small Schedule issue where Nick personally came to resolve which says a lot.

I bought my house about 17 years ago three years ago I had a solar panel company Sunpower install 75 panels on my roof. When they install the roof panels. I complain that all my gutters were full of gravel that came onto the grass which was a ton of gravel The foreman advised me that they will have someone come and re-check the roof but then the pandemic hit and no one came to check my roof three years later when the pandemic was over I had someone come and inspect my roof and they told me that it was in terrible shape and it needed to be replaced. I told him that the roof is only 17 years old as of now and they advised me that it's not the problem of age is the problem of the solar panels being installed and properly they damaged your roof, and when they did that the tiles The shingles got damaged and worn out and this is why they have to be replaced. I contacted three different roofing companies all with high ratings and good reviews but the best one with the best price and especially the 25 year full warranty and 50 year on material that's what really sold me to go withAllied roofing solutions.The Entire team from the salesman (ibby) to all the other workers were very professional, courteous, and they work very quickly all to my full satisfaction if you looking to hire a roofing contractor, whether it's immediately or you have time to shop I would advise you to at least give them a call and let them show you the difference between their workmanship and other companies that only give you a 25 year at max warranty.I would definitely recommend AlliedRoofing Solutions. every good team has a great leader and make sure you ask for this teams greatest leader, ( ibby ) he was always very easy to reach and always answered my calls , even before I started the project, while the project was in midstream, and after the project was completed.yours truly The fully satisfied, 100% real and genuine customer, not a paid advertiserHelen Abraham

We needed a new roof and siding on our new house and we hired Allied Roofing Solutions. Elvi came here explained everything thoroughly and at the end we were very happy. Thank you

I recently hired Allied Roofing Solutions to replace my roof. The quality of their workmanship was outstanding. They were punctual and respectful of my property. They truly deserve a 5-star rating.

We did our roof 8 years ago and we had leaks. Elvi came inspected and showed us all the major faults the previous contractor did that caused the leaks. We did roofing and siding because Elvi gave us a very good deal and our house came out to be the best looking house on the neighborhood

Very Professional Team. Elvi Molla the primary contact is very responsive and they finished the job as promised.

Great company, great people, great work.We worked with Allied Roofing Solutions on roof replacement, skylights installation and chimney repair.Ibby planned the work precisely and efficiently. He could be reached anytime, always responded with clear answers. Price was very fair.They replaced all plywood, put new shingles, installed 4 skylights within 2 days. Ibby was able to schedule the repair of the unexpected chimney damage on 3rd day knowing that we would not be available for next week.Foreman Roberto and the crew were very helpful and friendly, they left everything clean, even helped us clean up the attic that is used for storage.I will recommend them to anyone.

Allied Representative Abe Z. Was super -professional, and very knowledgeable. He didn't try to under or over sell services, and stayed in touch throughout the work to accommodate my schedule. Very personable without being disingenuous.I plan to use Allied in the future for fence installation, and will be sure to request Abe.

Very helpful, quick, professional service. Highly recommend!

When looking for a roofing contractor for our new home, we were impressed with all of the positive reviews from Allied Roofing - and the reviews were spot on.We had other quotes that came in cheaper, but felt most confident in Allied Roofing to handle the job. For a purchase of this level of importance, I'll take quality over cutting corners and saving cost.Elvi and Abe were both extremely professional, informative, and helpful when making decisions about this purchase. We went from agreeing on a price to having a brand new roof within 4 days. The crew arrived early in the morning and knocked out the roof in 1 day.During the roofing, we did have a small mishap - but Abe made sure that it was handled beyond our expectations and that we were 100% satisfied. No harm, no foul.If anyone is looking for a roofing contractor, I highly recommend calling Allied. They'll make sure that your roof is done right, looks great, and priced fairly.

i just got my roof done. the service was great and the work was excellent. would highly recommend

I repaired a leak in my mother's house and I'm super satisfied with Sam's commitment to me and my mother. I can't wait to use them for any other home improvement needs.

We hired Allied Roofing for full roof replacement.Elvi Molla and his crew were professional and did very good job.Highly recommend this professional company.


Elvi and his team did an outstanding job, and I am thoroughly impressed with the level of professionalism and expertise they brought to the job.From the initial consultation to the final cleanup, Elvi and his team were an absolute pleasure to work with. They took the time to explain every aspect of the project, including the materials they would be using and the timeline for completion. They were always available to answer any questions I had and were incredibly responsive throughout the entire process.The work they did on my roof was exceptional. They were incredibly thorough and paid attention to every detail, ensuring that everything was done to the highest standard. The finished product looks amazing.What really sets this company apart, though, is their commitment to customer service. Elvi and his team went above and beyond to make sure that I was completely satisfied with their work.Overall, I would highly recommend this roofing company to anyone looking for high-quality work and excellent customer service. Elvi and his team are truly the best in the business, and I am so grateful for the incredible job they did on my roof.Thank you! - Emre Tekgurler, 325 Fairmount rd

"I was so pleased with the service I received from this business. Evie is so detailed and gave me a good price.. well recommended!!

From the first meeting with Sam to the completed job it was a pleasure doing business with a company that listened arrived on the day they said cleaned up after and it my roof looks great !!!!

The efficiency is fast and the quality is good


We are so happy to be writing this review for the best and most honored ROOFING company in New Jersey. Elvi was so thorough and knowledgeable in our roofing needs. When the project started ibby was here on time to explain all that we needed when the wood was exposed. If you need any roofing or siding work don't hesitate to call them.They are Value over price!Thank you Allied Roofing and team!

Allied Roofing made my purchase decision so easy! From the estimate all the way through the project. My entire roof was stripped and placed within 1 day! Unfortunately there was not enough sunlight because I replaced my roof in a winter month but the gutters got replaced two days later within 3 hours. Abe arrived at my house with a bunch of samples and a very descriptive explanation on how to build a good roof that will last for a very long time. They offer a 50 year warranty as well! Highly recommended.

Stand up guys that do beautiful and honest work!There work matched their reputation, which was great, and I will be recommending them to friends and family.

Abe Zaydan came out to do a quote for my roof. He was well prepared. Explained their procedure on how they install the roof and told me about the 50 year warranty on labor as well as manufacturers warranty. I decided to have him replace the roof. When he came out to inspect the roof, there was more damage to the plywood than we expected. He explained there was no ventilation in the roof, which led to water damage and rotted wood. He also said that he will fix the ventilation issue so I wouldn't have to worry about it in the future. I was glad that they were able to replace the roof the day before a rainstorm. What impressed me the most about Abe was that he was a phone call and text away. Whenever I would text him he would reply within a few minutes and if I called him most of the time he would answer and if he didn't pick up the phone, he would call back within 15 minutes. When I replace my gutters Abe will be my first phone call.

They arrived on time and completed the total roof replacement in one day and left the property immaculate before departing. They returned the following day to ensure no debris left behind.I highly recommend this company. JB

Abe came to our property promptly after we called the company due to an active leak from our roof. He was professional approachable and informative through out the process. They ended up replacing our roof and gutters within 2 days and did a good cleanup as well. This was right on time before Christmas too. I highly recommend Allied Roofing Solutions to friends and family.


I really appreciate the services of Allied Roofing! Sam did a magnificent job on explaining to me thoroughly all about the issues with our roof & I'm happy we went with them over our other estimates. They are a professional company and I would recommend them to anyone!

I had my roof replaced completely. New sheathing, underlayment, drip edge, ridge vents, shingles, flashing, and gutters. I also had two overhangs rebuilt which were poorly done by a previous owner.Elvi came out to give me a quote and was very thorough in his inspection, and explaining their process & materials used.Materials arrived within a week of me giving them the green light. Their crew showed up Friday morning after all the plywood was delivered, and said they would be done on Monday. They worked hard, keep my property clean the entire time, and sure enough wrapped up the job on Monday.If your looking for professionals, look no further. I would not hesitate to have them do any work on my home.

Used this crew for brand new siding on our three-story house. Used Hardie Board. Crew was very skilled, very efficient, and very pleasant to have around the house. Always showed when they said they would and put in solid work every day they were on site. Also finished the project in a reasonable amount of time. LOVE the finished product. Would recommend this crew to anyone.

I hired Vinyl Masters (Allied Roofing) for full roof repair and new shingling system. I was immediately impressed with the sales process, as Abe was concise, thorough, but never pushy! This was a huge undertaking as the original rafters built in 1976 where never lined up causing instability to the structure of the home. The roof was also not properly vented from the attic. The house was re-shingled about 25 years ago, so it was not picked up at that time. The re-shingle was done poorly causing water to leak under the shingles which caused most of the plywood to be rotting through. I don't know how I didn't run into any problems other than water coming into the vinyl soffit and gutters that started pulling away from the rotting fascia. Abe and his team including the Master roofer immediately identified the problem and showed me directly. Within 3 days I had a complete roof rebuild with the impressive Owens corning roofing system installed along with new 6" seamless gutters with guards. I can now sleep knowing that I won't have to worry about any rain storm or hurricane causing any water damage. An amazing team! Highly recommend this professional company without any hesitation. I'm not sure if other low priced companies would have done the same or just shingled over the existing problem. Thank you Abe!

Allied Roofing did an amazing job on installing a new roof and siding on our home. Our house looks amazing. Elvi provided the best customer service I have experienced. He addressed all my questions and concerns in a professional, friendly and timely manner. His staff was very respectful of our property and did a thorough clean up. Job was also completed in a timely manner. I highly recommend Allied Roofing Solutions.


Believe the reviews! These guys are top notch. We bought a fixer upper and the roof needed to be replaced asap.. after meeting with several different companies, we chose Allied. I appreciated thier transparency and promptness.. Abe was there every step of the way... the rest of the crew was amazing as well, they made sure to triple check after clean up..even our neighbors decided to use them after they saw how our roof turned out ! Thanks Abe and team!

We had our roof replaced, met with Jon and Abe they took time to explain the work from beginning to end, informed me of all of the issues and cost. My new roof turned out beautiful. I'm very satisfied with the service, the professionalism and the time. I would definitely recommend Allied Roofing Solutions to family and friends.Thank you,Manoucheca T


I used Klari at Vinyl Masters for some roofwork I had been needing for a while. Klari and his team were thorough and professional. They do real roofing, not quick gimmicks and scams. Real solutions are worth the money.

Vinyl Master Home Improvement really did a top quality work on my roof. My roof had a 6 inch wide gap across both sides of the roof, meaning the original roofer cheaped out on the plywood Vinyl Master could have left the gap open and just roofed over it, but they cut strips out of the plywood they offered as part of the package and filled in the gaps. They used rest of the plywood to replace the edges of the roof where they was water damage. I am just surprised with the quality of the work, I know my roof will last 30 years without any worries. The money spent was worth it, glad I hired Vinyl Master to replace my roof. Thank you very much!

Vinyl master is fantastic! We purchased this house last year and knew we needed to redo the roof, gutter, and porch. We met with many different companies but Sam impressed us the most. He worked with us and was able to explain everything in detail. He listened to my crazy ideas and made them a reality. Now we have a great roof and a beautiful new portico. I highly recommend vinyl master.

SO HAPPY! Vinyl Master just sided our home and garage, put a new roof on the garage and all new gutters around the house. We met with Abe who was very thorough when giving us a quote. He answered all our questions and gave us an excellent price. He was super accommodating throughout the entire project, his crew started the job on time and kept to the schedule. They used quality materials and had an excellent crew working at our house. Walter and his guys were great, they were very respectful, polite and hard working. They cleaned up every day at days end and left our property super clean when the job was finished. They did an excellent job all around, love the way my house turned out so happy we went with Vinyl Master we will definitely use them again and recommend them without hesitation 100% GREAT JOB GUYSTHANKS AGAIN!!

Elvi did a fantastic job helping us. When we woke up one morning to find that our roof had leaked in my office we felt very lost. After getting a couple of quotes from different roofing companies in the area we felt even more lost. Elvi's assistance and talking through the process really put us at ease. We appreciate that they found a way to fit us in and got the whole roof replaced before the next rainy day. So happy that I found this company. They work fast, they clean up after themselves and they really care about their customers.


I spoke to Sam and he was very professional and knowledgeable, explained the whole process clearly. He is willing to work with the customer based on their budget, price was great and even took care of other items in the process without extra charge. high quality job, 10/10 recommend!

Vinyl Masters did a great job. I just got my roof, siding and gutters replacement done a few days a go and we are super happy and grateful to this company, I think it was one of the best decisions to hire them.Professional, punctual, respectful, and with a great work team. Also they use a very good quality product, the quality of work and finish speak excellently of what this company is. In addition to that, there was always a person in charge to see that the work was going well and for any question that we had. They were always there answering us and clarifying any questions. And of course I recommend it 100%.

I had met with 3 other companies for siding and gutter quotes. Apart from the pricing I was looking for professionalism and responsibility which I did not see in others. When I met with Sam he demonstrated what we were looking for. We are so happy with the outcome of our home, it looks like a new home. Thank you so much for your Outstanding service, professionalism and execution. Sam and his crew exceeded our expectations.As of now Squirrels are no longer up in the roof 🙏🏼We cannot express our appreciation, gratitude and satisfaction enough for the incredible transformation that Vinyl Masters made to our home. Daily visits and updates, constant communication.Awesome!! Every business should operate like this.Great team!!!Thank you!! will definitely call you again!!Jackie

I just got my roof replacement done a few days ago. I couldn't be happier with the way it turned out. Sam was super attentive and explained everything in detailed. He answered all of my questions and concerns. He truly went above and beyond with his service. Him and his crew were super professional and did a fast and amazing job. I was amazed that it only took a day to replaced all plywood and shingles. I will definitely recommend and use them again.

Thanks to Nick and crew for our roof repair/install. Thank you for being so accommodating. Love our new cupola!

I was very satisfied with the level of service they provided. They just completed our roof replacement and did an excellent job. The workers were respectful, resourceful and hard working. They left my home in pristine condition. I would highly recommend this company and would use them again in a heartbeat.

These guys did a great job on my roof!! Very professional and friendly at the same time. Did a excellent and efficient job!!! Definitely recommend their service


Our Residential Roofing Services
Our family-owned and operated roofing company in Toms River provides exterior home improvement and roofing services.
New Roof Installation
If you need a full roof replacement, our roofers complete most tasks in just two to three days while ensuring long-lasting durability and reliability. We have a wide selection of styles and colors to improve the appearance of your home's exterior and specialize in all types of materials, including:
Metal roofs
Asphalt shingles
Wood shingles or shakes
Tile
Slate
Flat roofing
Engineered rubber or plastic roofing
Roof Repairs
Falling branches, high winds, or other unexpected issues can leave you with roof damage. Fortunately, most localized damage can be fixed with a reliable roof repair that will even match your existing shingles.
Roof Inspection
Annual roof inspections keep you informed of any damage or wear that may lead to a leak in the future. Our comprehensive inspections let you know of any work that needs to be done before damage or leaks occur.
Gutter Installation
Gutters that are too small, cracked, or bent can lead to water backing up under your eaves or pooling around your foundation. Both of these can lead to expensive damage for homeowners, but we offer gutter installation with fascia-style gutters that carry more water away from your home.
Siding Installation
When your siding is cracked, loose, or missing boards, we provide siding installation and repair to protect your home and add beauty and value. We offer all types of siding materials, including:
Vinyl
Cedar
Fiber Cement
Stucco
Stone
Metal
Composite
Brick
Frequently Asked Roofing Questions
How Long Does a Shingle Roof Last?
With proper maintenance and no damage from severe weather, an asphalt roof lasts between 15 and 25 years. If you're unaware how old your roof is or you know it's at least 15 years old, it's a good idea to have it inspected by roofing contractors to determine its condition.
The lifespan differs for other roofing materials:
Asphalt with laminate: 20-30 years
Metal: 30+ years
Clay or concrete tile: 50+ years
Slate: up to 25 years
Cedar wood shakes: up to 25 years
What Is Included in a New Roof?
A reliable, long-lasting roof system is about more than adding shingles. We know that a high-quality roof starts from the bottom, which is why all our roofing projects include:
Leak barrier to prevent wind-driven rain or ice dams from infiltrating your home.
Roof deck protection using high-quality, fiberglass reinforced underlayment.
Starter strip shingles to ensure optimal wind protection.
Lifetime shingles that act as the first line of defense against harsh wind, rain, hail, and severe weather.
Cobra attic ventilation to keep air continually cycling through your attic to keep it cooler in the summer and drier in the winter.
Ridge cap shingles at your roof's peak to stop water infiltration.
Can You Install Shingles Over an Existing Roof?
Installing new shingles over existing shingles, called reroofing, is typically done to save money. However, this can end up costing more in the long run. Reroofing adds excess weight to the frame which can cause damage, inspections are more difficult, and the materials' warranty is void when laid over old shingles.
Do I Have to Work with a Licensed and Insured Roofing Company?
While you may find it cheaper to hire a roofing company that isn't licensed and insured, it could cost a lot in the long run. A licensed roofing contractor has verified experience and qualifications to perform the job successfully.
Just as important, insurance coverage protects you. If a worker is injured on the job and they don't have insurance, you could be held liable for medical bills. Also, if your roof or home is damaged, such as a broken window, the roofing company's insurance will pay for the damages.
How Do I Know I Need a New Roof?
The number one way to tell you need a new roof is if you see signs of leaks or water damage. We recommend keeping an eye out for the following signs before leaking and other damage occurs: We recommend getting a quote for a new roof if it's over 15 years old, or you see signs of roof damage, including:
Loose, damaged, or missing shingles
Curling or buckled shingles
Damaged or missing flashing
Shingle granules in your gutters or in the yard, or shingles that are missing their granules
Broken gutters
Otherwise, knowing the age of your roof or having a professional roof inspection is the best way to determine if it's time for a replacement.
How Much Does a New Roof Cost?
There are several variables that affect the cost of a roof replacement, including the slope of your roof, square footage, existing damage, and challenging areas, such as gables and dormers. We provide free estimates so you can avoid the "sticker shock" of the cost, plus, we offer 0% financing for 24 months so you don't have to put off a roof when you need it today.
Schedule a Free Estimate with Our Roofers in Toms River, NJ Today
If your roof is getting older or you're concerned about the condition of your roof, contact our roofing contractors in Toms River for a free estimate. We provide an in-depth assessment to help you know the best steps forward and will work with you to create the best strategy for your roof and your budget. To schedule your free estimate today, please give us a call at (201) 773-0633 or fill out our easy-to-use contact form below to get started.