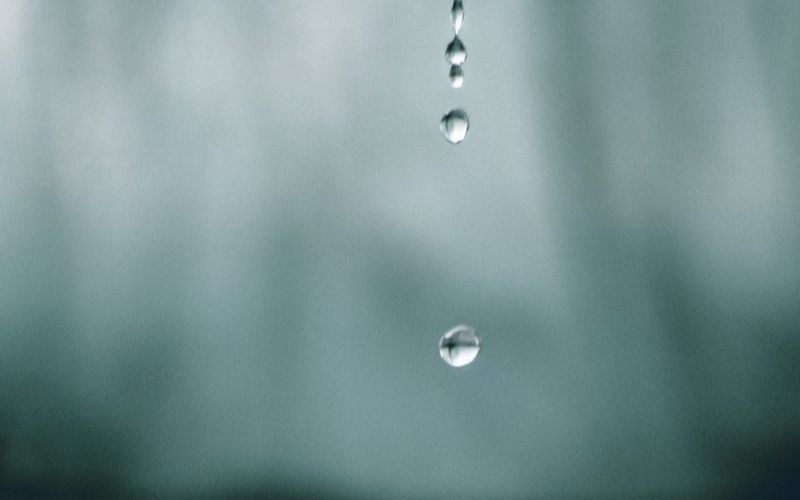 A Homeowner's Guide to the Roof Replacement Process
When it comes to major home repairs, replacing your roof is definitely one of the big ones. But beyond knowing that the old roof is going to be removed and a new roof will be installed, you may not know the steps that are involved to make sure the work is done right. So you have a better idea of what to expect and understand what's included, our roofing contractor is sharing an in-depth look at the total roof replacement process.
Finding a Roofing Contractor to Replace Your Roof
The first thing you need to do is find a licensed and insured roofing contractor. While this can be challenging, especially if you've never worked with a roofing company, these recommendations will help you find the right one:
Ask friends and neighbors if they have recommendations.
Look at online reviews and find companies that have both a lot of ratings and high ratings.
Check negative reviews and see what the customer's concern is and how the roofing company addressed the problem.
Check the Better Business Bureau for ratings.
When contacting roofing contractors, make sure they are licensed and insured.
Schedule an estimate to determine the price.
During the estimate, they will perform a roof inspection to better understand the extent of any damage and make sure your estimate is as accurate as possible. However, it won't be until they tear off the old roofing material before they can see the condition of the roof decking and whether more intensive damage will need to be repaired.
Choose a Roofing Material
While the overwhelming majority of homeowners already have asphalt shingles and want to stick with them for their new roof, it's also important to consider other types of roofing materials for your roof replacement.
Asphalt shingles are the most common roofing material because they are the most affordable, and they last around 20 years.
Wood shake shingles are ideal for a rustic look and while they cost more and require more maintenance, they create a beautiful appearance for decades.
Metal roofing is becoming more popular as it lasts up to 50 years, requires minimal maintenance, and is available in both traditional standing seam as well as metal shingles and tile that resembles wood, tile, or slate.
Clay tiles are common in the Southwest, but are also installed on Mediterranean and Southwestern designed homes to complete the aesthetic. While they are expensive, they can last for decades with minimal maintenance.
An experienced roofing professional will help you determine the best option, whether that's keeping your asphalt composition shingles or updating with wood shakes or choosing a metal roof.
Preparing for the Roofing Replacement Process
With a contractor and roofing choice selected and a date chosen, it's time to prepare for your roof replacement. The company will have the basic roofing materials, including the new shingles delivered to your home, and a large roll-off dumpster will be placed so all the old shingles, roofing nails, and debris can be kept out of the way.
For you as the homeowner, we would recommend the following to prepare:
Moving any vehicles away from the home so they aren't damaged by falling debris.
Moving outdoor furniture, decorations, and toys further from the home. The roofing company will cover the landscaping, home exterior, and even your pool to avoid debris and damage.
Make sure pets are safe as the noise may be stressful for them. Maybe moving them to the basement or having them stay at a friend's house for a few days while you are getting the roof replaced will help.
Of course, the roofing company will provide you with more specific prep tasks, but these tips are fairly universal.
The 6 Steps of Roof Replacement
Over the next few days, the roofing company will remove the old roof and install a new one using the following steps of the roof replacement process.
Tearing Off Old Shingles
The first step will be to tear off the old shingle roof and get down to the roofing structure, including the wood decking or the rafters.
Cleaning Out Gutters
During the removal, debris, nails, and other items can fall into the gutters. Professional roofers will clean out the gutters to make sure they don't back up and cause water to enter the house.
Repairing the Roof Deck
Before the roofing company can begin installing the new roofing materials, they will need to make sure the existing wood decking is in good condition. If there is any rotting or water damage to it or the roof rafters, repairs will need to be made.
Installing an Ice and Water Shield and Drip Edge
To protect your home against damage caused by blown-in rain and ice jams, an ice and water shield will be installed followed by a drip edge installation that extends past the roof to keep water from backing up under the shingles.
Adding Flashing
Where two roof planes butt up, metal valley flashing is attached to the wood decking and sealed with heavy-duty roofing cement.
Attaching the Shingles
The next step of the roof replacement process is attaching the shingles. Starter shingles are installed first along the eaves to prevent shingles from blowing off or stopping rain from entering around the roof edge.
After the starter strip, the new shingles are installed. Whether you choose three tab, dimensional, or luxury shingles for your home's roof, they're attached in virtually the same manner using heavy roofing nails.
Ridge Vents and Shingles
To improve energy efficiency and keep moisture in your attic at a minimum, ridge ventilation is installed followed by ridge capping where a final row of special shingles are installed at the peak of the roof to ensure water won't infiltrate.
Finalizing a Roof Replacement
Once the roof replacement process is complete, the roofing team will ensure your home and property are completely cleaned up, ensuring there is no leftover debris. A magnet will be run over your property to ensure no missing nails are in your yard that could cause injury, and then all tarps will be removed. If there is any new roofing material left over, we recommend storing it where it will stay dry.
After the roofing process is complete, your roofing contractor will perform a final inspection of the property with you so you can feel confident that your new shingle roof was properly installed. During this time, you'll make sure everything was done to your complete satisfaction.
Request a Free Estimate for a Roofing Replacement Today
If you're in need of a roof replacement in New Jersey, don't delay! At Allied Roofing Solutions, we offer 100% financing and complete most residential roofing projects in just two or three days. To learn more about our roof replacement process or to schedule a free estimate, call us at (201) 773-0633 or fill out the form below to get started.
Request a Free Estimate
Simply fill out this form for a Free Estimate.
"*" indicates required fields