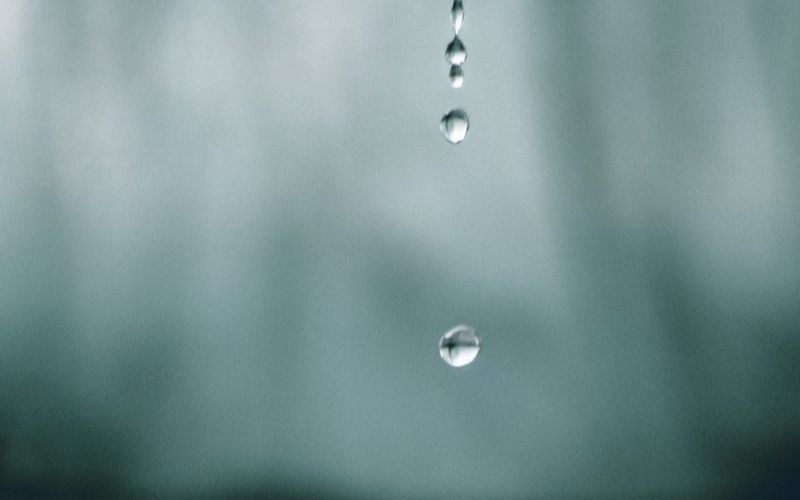 Shingle Roofs: Facts to Know About Shingle Roofing
Looking for a cost-effective and durable roofing option? Shingle roofing might just be the right choice for you. Learn about the benefits and considerations of shingle roofing here.
"*" indicates required fields
When you think about a roof, what do you picture? More than likely, it is an image of darkish gray roofing made up of flat, rectangular pieces. This is everyone's typical mental picture of a roof. According to Consumer Reports, asphalt shingle roofs (like the one you pictured) are the most common type of roofing in the United States.
Even though you instantly had a mental picture of a shingle roof, what do you really know about this popular roofing style? If you want to get beyond the basics of shingle roofing--a great idea for anyone looking to replace a roof--read on.
What Is a Roof Shingle?
A shingle roof is a roofing installation covered with shingles. Shingles are flat, rectangular pieces of asphalt, composite, ceramic, slate, cedar, and even solar glass, which are applied from the base of the roof upwards and often overlap to provide full coverage. Roof shingles protect your house from the outside conditions–weather, the elements, fallen trees and branches, and wind. By strategically overlapping the shingles, water is channeled off of the roof and kept off of the underlayment and other building materials below them. Additionally, shingles help to insulate the house so that the desired temperature is maintained in the home. And, of course, shingles have a significant impact on the curb appeal.
There Are Two Major Types of Asphalt Shingles
types of roofing materials available, asphalt shingled roofs are the most common. Asphalt shingles commonly come in two types: 3-tab and architectural. Three-tab shingles are designed such that one piece looks like three separate shingles and they usually lay completely flat against the roofing installation. Three-tab shingles are uniform, which gives them a matte appearance.
Architectural shingles are thicker and less uniform than 3-tab shingles to add a more dimensional appearance. Architectural shingles look like more expensive roofing materials like cedar or slate and, so, add to the home's curb appeal. While 3-tab shingles are typically more affordable, architectural shingles perform better, last longer, and can increase your home's resale value more than 3-tab shingles.
Materials Used for Roof Shingles
The most popular roof shingles are made from asphalt, composite, wood, and metal.
Asphalt Shingles - Asphalt shingles are made of fiberglass or paper mats covered with a layer of tar and granules. Composite shingles are made of a combination of ingredients like synthetic polymer, recycled materials, slate, laminate, and wood.
Composite Shingles - Most composite, also called "synthetic," shingles are made of recycled rubber and plastic materials. Some are made of engineered polymer instead of recycled materials.
Wooden Shingles - The most popular wooden shingles are made of cedar. Cedar trees are cut into two-foot sections and hand split, or sawed, into a tapered thickness. Cedar shakes are one of the most aesthetically appealing shingles on the market.
Metal Shingles - Metal shingles are made from aluminum, copper, and stone-coated steel and can replicate the appearance of tile or wood giving the style of a traditional roof with the industrial strength of metal.
Advantages of Asphalt Roof Shingles
When it comes to roof replacement, asphalt roof shingles have several benefits that give them advantages over other shingles. These shingles come in many colors, they are lightweight, affordable, and they can last up to 30 years when properly maintained. Here are a few reasons for their popularity.
Shingles Come In Many Colors and Textures
Shingles first became popular in the early 1900s. Back then, they were only available in two colors--green and black. Today, however, asphalt shingles come in a wide variety of colors, from classic black to natural earth tones, and contemporary reds, blues, and greens. Modern shingle roofing can also be beautifully textured to mimic slate, wood, or tile, all of which make the roof safer and lower maintenance without sacrificing style.
In 2023, the newest shingle color from Owens Corning is Midnight Plum. Here are some of the best roof shingle colors for the current year:
Light Brown Shades

Charcoal Gray

Pewter Gray

Tan Shingles

Green Shingles

Light Blue Shades

Black Hues, i.e., Midnight Black)
Is there a color of roof shingle that lasts the longest? Actually, the color does not determine the durability of shingles. Both light-colored and dark-colored shingles last just as long with the same proper maintenance. As with most aspects of a house, staying with a more neutral tone will offer better resale value than a prominent color. Shingle colors such as tan, brown, black, and gray tend to be more popular and less dramatic, appealing to a broader range of buyers.
Asphalt Shingle Roofing Is Lightweight
An important consideration for any roof is the weight of the shingle. Depending on its age or construction, your home may not be able to support certain materials, especially heavy ones like clay tiles or slate. Fortunately, asphalt shingles, especially the 3-tab ones, are incredibly light and work with almost any home. Typically, an asphalt shingle is 2 - 3.5 pounds per square foot. A textured asphalt shingle is 3.5 - 5 pounds per square foot; wood shingles/shake shingles are 3.5 - 4.5 pounds per square foot; clay or concrete tile shingles are 5.5 - 10 pounds per square foot. Even though asphalt shingles are the lightest in weight of all the other types of shingles, they are still energy-efficient, can withstand high winds, and have a Class A fire rating.
Asphalt Shingle Roofs Are Affordable
Asphalt shingle roofing is one of the most affordable roofing materials on the market. Because manufacturers can create shingles in bulk, they are typically cheaper than other roofing materials. While other materials like slate or clay tile can cost up to ten times more than asphalt shingles, you can expect to pay around $2 to $4 per square foot for a new asphalt shingle roof.
Shingles Are Easy to Install
Because they are light and easy to cut, asphalt shingles are relatively easy to install, requiring very little prep work and no special tools. These shingles require less training and expertise to install, which lowers the cost of labor. You still need an installer with the skill, practice, and thorough knowledge of proper techniques to drive the nails. Fitting or replacing a roof with shingles doesn't cause too many difficulties as long as instructions are followed properly and the right materials are used. Though installation can be completed quicker with shingles than with other materials, regardless of project size, it is essential that standard safety measures are adhered to, especially if working from a height or if you are an inexperienced roofer. The average reshingling job will take one to three days depending on the weather.
Roof Shingles Are Durable
Asphalt roof shingles are durable due to their resistance to extreme temperatures, winds, fire, and ice. They do not require extensive regular maintenance like other roofing materials may need.
How Long Do Roof Shingles Last?
The fact that roof shingles are highly durable means that they can last a long time. As long as the shingles are installed correctly and maintained properly, you can expect asphalt shingle roofing to have a long lifetime. Depending on the specific shingles you choose, you can expect your roof to last anywhere from 20 - 30+ years if you perform proper roof maintenance
How Much Does a Shingle Roof Cost?
Your roof's size determines the amount of material and labor costs for applying new asphalt shingles. Additionally, the complexity of the roof is a factor in the cost, in other words, the number of pitches, etc. The total cost including materials and labor for different sizes of roofs is shown in the following table.
| | | |
| --- | --- | --- |
| Roof Size (Square Feet) | Asphalt Shingles Only | Materials and Installation |
| 1,200 | $1,200-$3,600 | $5,400-$14,700 |
| 1,500 | $1,500-$4,500 | $6,375-$18,375 |
| 2,000 | $2,000-$6,000 | $8,500-$24,500 |
| 2,500 | $2,500-$7,500 | $10,625-$30,625 |
| 3,000 | $3,000-$9,000 | $12,750-$36,750 |
| 3,500 | $3,500-$10,500 | $14,875-$42,875 |
Different types of shingles have different prices, as well. A basic asphalt shingle has a price range per square foot of $4.25-$8.25, whereas architectural asphalt shingles are $4.50-$12.25 per square foot.
Other Information About Roof Shingles
You may have other questions about roof shingles. Check out our Homeowner's Guide to the Roof Replacement Process, or visit our website. It has plenty of information that will help your research:
What roof shingles are the best?

How much does a roof repair cost?

How are roof shingles repaired?
Contact Allied Roofing Solutions Today
Contact our experienced and professional team at Allied Roofing Solutions for more information about asphalt shingles. Our knowledgeable installers can help you in making the best decisions for the roof of your house. We are licensed and can replace or repair your roof with top-quality service and skill. We serve New Jersey residents in Bergen County, Essex County, Hudson County, Middlesex County, Morris County, Passaic County, and Somerset County. Call us at 973-587-2335 or complete the free estimate form to schedule an appointment.