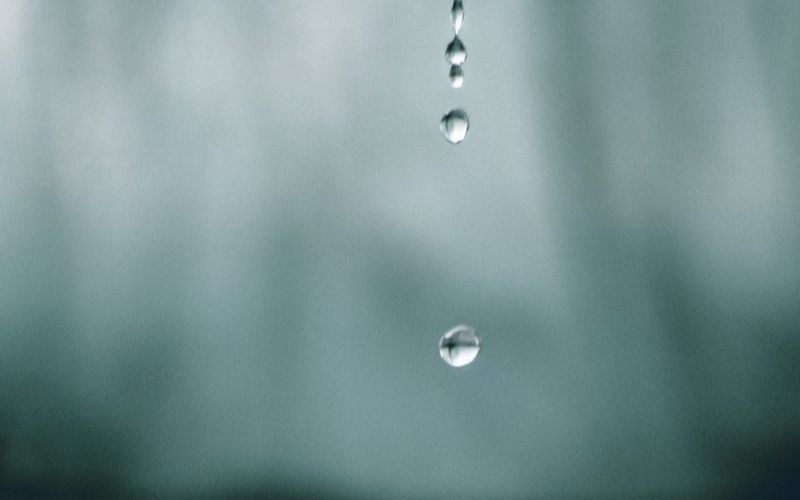 Steps to Take To Fix Your Roof Storm Damage
Having a roof that is in good condition is critical for the preservation of your home. Your roof protects you and your valuable belongings. The state of your roof is one of the biggest concerns after you've experienced extreme weather. If yours has been damaged by a storm, it's important to address the damage as soon as possible. A damaged roof can impact many aspects of your home from furniture, belongings, and floors, to walls and appliances. Knowing what to do after severe weather has harmed your roof means you can begin to rectify the situation immediately. 
Allied Roofing Solutions is your New Jersey roofing company for roof repairs after severe storms. In this article, we go over the steps you should take after a storm.
Steps to Take After the Storm
A roof is designed to withstand the elements, but severe weather like wind, hail, or rain can wreak havoc on the shingles, no matter how much roof maintenance you may do. Tornadoes, hurricanes, hailstorms, and squalls as well as other events that cause flooding are some of the most common weather episodes that harm a roof. 
Step 1: Assess the Roof Storm Damage
After a storm, there can be damage from several elements: wind, hail, standing water, and debris. Roof storm damage isn't always obvious by simply looking at the roof; therefore, it is a best practice to use binoculars when looking at the roof. Always document the materials that are visible or exposed and note the color of the material and the approximate shade. Leftover shingles from a roof replacement project from the past will have the shingle color stamped on the end of the package.
Wind Damage
Winds that are classified by meteorologists as 74 mph or greater are hurricane-force winds; winds that are 39-54 mph are gale-force winds. Winds that are this strong can cause visible damage to your home's roof. High winds can actually remove shingles and leave the underlayment, roof deck, or waterproofing material exposed to the elements. Even during less severe storms, sudden gusts of wind can lift and curl shingles. When shingles lift or curl, the water-tight seal that was created during installation can be broken. If this occurs, there is potential for the roof to be left vulnerable to damage from wind-driven rain. 
These are evidence of wind damage:
Flashing tears or buckling
Loose or crumbling roofing cement
Rusted, rotted, or missing and dented sections of gutters and downspouts
Loose or crumbling brick chimneys
Hail Damage
Though hailstorms are short-lived, they can leave unsightly dents in shingles and loosen shingle granules, which help protect your roof against rain and sun damage. Hail damage is easy to see. Not only can hail mess up your roof, but it can also dent the siding on your house. 
These are evidence of hail damage:
Missing Shingles - Look for gaps in the pattern of the shingles or pieces of the exposed roof. You may also see shingles on the ground.
Damaged Shingles - Look for curled, buckled, dented, or cracked shingles.
Debris Buildup - Check gutters and downspouts for loose asphalt granules.
Water Damage
The effects of water damage can be more obscure than wind and hail damage and can take longer to detect. Water damage can potentially be very serious. When untreated, water can lead to mold, which can affect your home's foundation and structure and, ultimately, your health.
Here are the most important places to check for flooding, leakage, and general storm damage from water:
Gutters - Check for water buildup. If water is pooling next to your home, it can create mold and damage the structure of the house.
Ceilings - Check for water spots showing yellow, copper, or brown discoloration.
Walls - Check for signs of cracking, peeling, or bubbling paint and wallpaper.
Inspect your attic, basement, and crawl spaces for mold or wood rot and leaks. If these smell musty 24 to 48 hours after the storm, you may have water damage.
Flooring - Look for gaps or curling floorboards, sagging wood, wood that feels soft to the touch, or expansion in wood and laminate floors. Expansion occurs when the materials become saturated with water.
Roof - Look for cracked, curled, or missing shingles.
Windows - Look for fog between glass panes.
Step 2: Make Temporary Fixes to Minimize Property Damage
It is a good idea, when possible, to make temporary fixes in order to lessen the property damage. This is true when the storm happened during the night and it isn't possible to fully assess the damage until morning. Or, if it is going to take a bit of time to get an insurance adjuster or contractor to your home. If the roof is severely damaged in an area directly above a living space, the interior property can be damaged by leaking water. Serious damage may need to be waterproofed quickly using tarps. If it is not severe, place a bucket or garbage can under the leaks and remove any valuables in the area. 
Step 3: Does Home Insurance Cover Storm Damage to Roof?
This will heavily depend on your specific policy. Report the roof storm damage to your insurance company as soon as possible and submit a claim. Most insurance companies have a limit of filing claims within one year of the damage. Document, document, and document! Be sure to create a folder in order to organize all the documentation for your conversations, details, and dates as well as any receipts for expenses you incur.
The insurance company will work with you to set an appointment for an adjuster to come and assess the roof damage. Give yourself adequate time to have three or four roof contractors to come and give you estimates before meeting with the adjuster. This information provides you with a professional benchmark for the project cost.
You should evaluate whether you want to have the damage covered through your home insurance or hire a contractor directly for the repairs. If you have been hit by a storm in a natural disaster, there will be many homeowners calling on contractors. In cases like these, it can be beneficial to use your homeowner's insurance as contractors get busier and busier.
Step 4: Hire a Dependable Roofing Contractor You Trust
Hire a professional certified roofing contractor from your general area. Avoid contractors who show up in the area because of the natural disaster. Traveling contractors who follow storms have no reputation in the locale to uphold and you may receive sub-par workmanship. With Allied Roofing Solutions, your new roof is also backed by Owens Corning's Platinum Protection.
Contact Us Immediately After Having Roof Storm Damage
We cannot stress enough the importance of contacting us at Allied Roofing Solutions after suffering damage to your roof. You can trust us to come to your home, inspect the roof, and give you accurate estimates for your insurance adjuster and repair work. We are committed to performing the high-quality work that you want and deserve. We serve much of New Jersey, including Bergen County, Essex County, Hudson County, Middlesex County, Morris County, Passaic County, and Somerset County. To schedule an appointment, call us at 201-773-0633 or fill out the form below to get started.
Contact Us
Simply fill out this form for a Free Estimate.
"*" indicates required fields