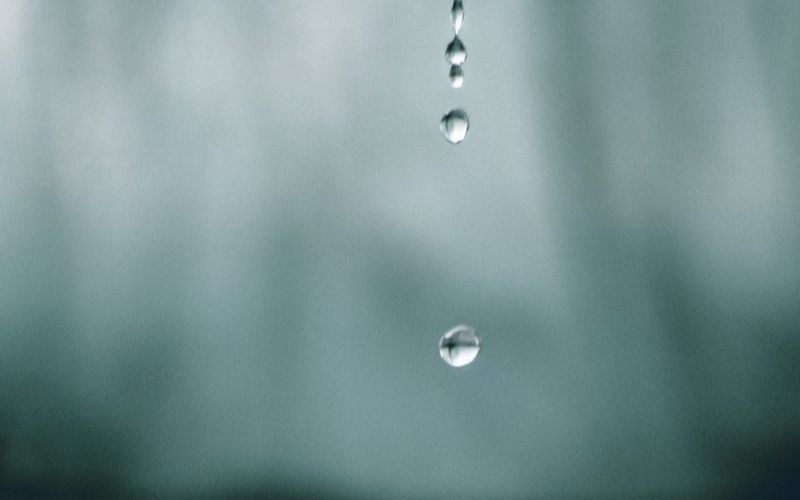 What to Do If Your Roof Is Leaking
Roof leaks can come out of nowhere and lead to serious damage, expensive repairs, and even health problems from mold and mildew. Fortunately, when you act quickly, you can minimize the damage. Our roofing contractor in New Jersey is walking you through exactly what to do if your roof is leaking and how to prevent future leaks.
6 Steps to Take When You Have a Leaking Roof
First, follow these six steps to prevent water damage when you discover a roof leak.
Clear the Area Around the Roof Leak
As soon as you realize you have a leaky roof, you need to prevent further damage and keep your belongings from being ruined. Move any possessions out of the way of an active leak, including furniture — you definitely don't want your couch or bed to develop mold or water stains.
If the roof leak is over electronics, shut off electricity to the area before moving any of the items to prevent the risk of electric shock.
Contain the Roof Leak
Once the area around the roof leak is clear, you need to contain the water. Get a bucket, large bowl, or other container, and place a dish towel or old t-shirt on the bottom. This will prevent water dripping from the ceiling from splashing out onto the floor. If there are several roof leaks, make sure to place containers under each one.
In some cases, you may see a bulging area where water is collecting in the ceiling or along the wall but the paint is holding it in. Leaving it like this can lead to significant water damage as it seeps into other areas, or the bulge will rupture on its own, creating a bigger mess. If you can safely do so, use a step ladder to access the area and use a screwdriver to open the bulge for a more controlled roof leak.
Remove Water from the Area
With your belongings out of the way and the water contained, the next step is to clean up the area as best you can. Thoroughly dry woodwork, furniture, belongings, walls, and flooring. If the carpet is saturated beyond what a towel can easily soak up, pull up the carpet to separate it from the pad and expose both sides of it to the air so it can dry more effectively.
If you experienced a ceiling collapse, make sure to use gloves to pick up any wet ceiling tiles, insulation, or other materials.
Call a Local Roofing Contractor
Once the immediate tasks are taken care of, the next step is to have the leaky roof fixed. Contact a licensed roofing contractor to come out so you can have the roof repaired as soon as possible.
Check Out Your Attic
If you can safely do so, go up to your attic to see where the source of the leak is and if you can contain the leak up there before it continues to seep into the living areas of your home. Follow the same steps as above as far as containing the leak to one area and drying off any surfaces
Is a Leaking Roof Covered by Insurance?
If the leaking roof caused significant damage or ruined expensive belongings, contact your insurance agent and take pictures of the damage. While your homeowner's policy may not cover the damage, it doesn't hurt to check.
When you have a leaky roof, you need to get it fixed immediately. While roof repairs are usually the solution, you may want to plan for a new roof instead.
Choose to have your roof repaired if:
The shingles are in good condition.
The roof damage is localized to one area.
The roof is less than 15 years old.
Choose to have a new roof installed if:
The roof wasn't installed properly.
Widespread damage to the shingles, including cracked, loose, or crumbling shingles.
You've had multiple roof leaks.
The roof is over 15 years old.
If you're not certain which option is best, have a reputable roofing company perform a thorough roof inspection. They'll be able to check for additional leaks across the whole roof, find the cause of damage, determine the overall condition of the shingles and roof, and provide you with an informed assessment so you can make the right choice.
What Causes Roof Leaks?
Whether your current roof leak is one of many or this is the first one, it's important to know the potential causes so you can prevent leaks in the winter months.
Roof penetrations, such as falling branches or hailstones that puncture through the shingles. If it's a single instance or a small hole, a roof repair will fix the problem.
Failing flashing around your chimney, vent pipe, or other areas. If roof cement or tar is used rather than metal flashing, or it's not installed properly it can wear or crack, allowing moisture to get in.
Storm damage, such as high winds can cause shingles to peel back, curl, or blow away, allowing moisture to get in. While a roofing contractor can fix a small damaged area, high winds tend to cause widespread damage and multiple roof leaks.
Failing gutters can cause water to back up under the eaves, rotting the fascia and causing leaks. Often water travels down the wall when this happens, and you may even see water coming out of an outlet.
Old age is the main contributor to leaking roofs. Asphalt shingles tend to last around 20 years, so if your roof is older, it's more likely to spring a leak.
Prevent a Leaking Roof in the Future
Once you have a roofing company fix the leak, the next step is to prevent leaks in the future or catch them before serious water damage occurs.
Trim back trees to prevent falling branches and other debris from causing roof penetrations.
Check the attic ventilation to make sure none of the vents are blocked, as this can lead to heat and humidity building up, damaging the shingles and other roof elements to rot.
Check the flashing on the roof. If you see any sealant starting to wear or crack or gaps and damage to the flashing, call a professional roofer to fix it.
Keep your gutters clean and maintained. When pine needles, leaves, and small debris clogs up the gutters, water can end up backing up under the roof.
Contact Our Professional New Jersey Roofing Contractors Today
If your roof is leaking, don't wait to get it fixed. We offer comprehensive services, including roof replacement, repair, and inspection, and we also install gutters and siding to ensure your home is well-protected.
Our local roofing company serves the following New Jersey counties: Bergen, Morris, Passaic, Middlesex, Essex, Hudson, Somerset, Monmouth, Ocean, and Union. Call us today for a free estimate at (201) 773-0633 or fill out the form below to get started.
Request a Free Estimate
Simply fill out this form for a Free Estimate.
"*" indicates required fields