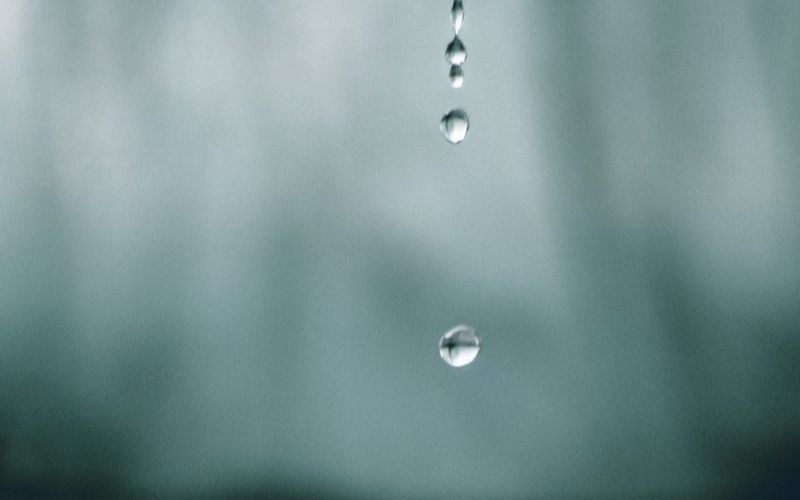 Choosing a Roof Repair or Replacement
Discover whether you need a simple roof repair or replacement.
If you see a water stain or water dripping from your ceiling, you know you have a roof leak. But now what? Should you see if you can have the damage repaired or should you go ahead and prepare for a full roof replacement? Choosing a roof repair or replacement requires looking at several factors, so to help you make the right choice, our licensed and experienced New Jersey roofing company is walking you through what you need to know.
Should I Repair or Replace My Roof?
Before you make a decision and start calling roofing companies, ask yourself the following questions.
How Old Is My Current Roof?
Asphalt shingles, the most common type of roof, typically last around 20 years, while a metal roof, clay or concrete tiles, and wood shingles generally last longer. If the current roofing materials are reaching the end of their lifespan, choosing a roof repair may not offer much benefit if you'll be scheduling a complete roof replacement in a year or two. However, if the current roof is fairly young, planning for a new roofing system is probably unnecessary.
If you don't know how old the roof is, a professional roof inspection will give you a better idea, but you can also look for these signs that you have an old roof:
Several areas of missing shingles
Broken or cracked shingles
Asphalt shingles missing granules
Mold growth, algae, or significant black streaks on the roof
How Bad Is the Roof Damage?
Roof repairs are generally ideal for localized areas of damage or minor damage. For example, if you have a small area of missing shingles in one location, a tree branch punctured a section, or a bit of flashing around a vent pipe that came up, causing the roof leak, a roof repair will probably take care of the issue just fine.
On the other hand, if there are several areas of roof damage, there's significant damage down to the roof deck and flashing, or the old shingles, seals, and other areas have deteriorated significantly, the extent of roofing repairs required may not be cost-efficient. Instead, having a new roof installed would be a better option.
Was Your Roof Properly Installed?
Even if your current roof isn't very old, if it wasn't installed properly or poor quality roofing materials were used, your roof may not be up to proper building codes. Signs that your roof was improperly installed include:
There are several areas where the roofing shingles have slipped or have come loose.
Crooked shingles
Leaks occur within just a few years of your roof installation and there hasn't been severe weather to cause the damage.
Leaks around your chimney, vent pipes, or skylights, showing the flashing wasn't installed properly
If your previous roof replacement wasn't properly done, you may be better off starting over with a new roof rather than continually trying to fix the damage, schedule roof repairs, or wait for a total roof failure.
The Pros and Cons of Roof Repairs
While a proper inspection from a roofing contractor will help you determine if you should choose a roof repair or replacement, let's look at the pros and cons of having your roof repaired.
Benefits of Roof Repairs
Cost: A repair for minor damage is going to be significantly less expensive than having your entire roof replaced, making it a better option to save money.
Time: Typically, repairs, whether it's replacing flashing or fixing a few shingles where some have come loose, can be completed in just a few hours compared to a roof replacement that takes a minimum of a few days.
Effectiveness: A professional roofing contractor can fix an area of damage in a way that perfectly fixes the problem and will hold up for the rest of the roof's lifespan.
Stop-Gap: If you have a leaky roof and can't start a roofing project immediately, a roof repair can hold you over until you are ready for a new roof replacement. A reputable roofing company will advise you on whether this will temporarily fix the problem and the time frame you're looking at.
Downsides of Roof Repairs
Curb appeal: While a professional roofing contractor will blend the new shingles in with the old, there may be a noticeable difference in roofing materials. If you have an older roof where the shingles have faded or there are dark streaks, the new shingles will stand out, which can affect your home's curb appeal.
Long-Term Costs: While individual roof repair costs are generally much less expensive than the cost of a new roof, multiple repairs do add up over time. It may be better to have a roof replacement that you know will hold up for decades rather than continuing to pay for individual patch jobs.
Limited Visibility: When a roofing contractor is specifically looking to repair a single area, they may not find potential leak sources, especially if the damage is related to the roof deck or below the shingles.
When you call roofing companies for a roof repair, we would also recommend having a roof inspection completed at the same time to check the entire area, including roofing materials, structural integrity, and previous workmanship.
Pros and Cons of Roof Replacement
While sometimes a complete roof replacement is the only option, let's look at the pros and cons of getting a new roof installed.
Benefits of a Roof Replacement
Eliminates the Issues: A new roof completely eliminates any current or potential future problems with your existing roof.
Lasts a Long Time: While roofing materials vary in their lifespan, an asphalt shingle roof, the most popular kind, can be relied on for around 20 years.
Adds Value to Your Home: If you plan on selling your home, having a new roof is a huge selling point for prospective buyers.
Adds Curb Appeal: Old, stained shingles or shingles that are damaged can make your home look run down. New shingles can elevate the appearance of your home.
Choosing New Roofing Materials: When you choose to get a completely new roof, you have the choice to change up the roofing material on your home. For example, instead of sticking with asphalt shingles, you may want a metal roof, cedar wood shingles, or even clay tiles. A roof replacement opens up more possibilities.
Improved Energy Efficiency: Old roofs or roofs with damage can cause significant heating and cooling loss. Having a completely new roofing system installed with energy-efficient underlayment and roofing materials will help your energy costs go down.
Challenges of a Full Roof Replacement
Cost: Roofing costs are a significant investment, and that can be a challenge for homeowners.
Time: While a roof repair can often be completed in a few hours, the roof replacement process is more intensive. While our roofing company can complete most new roofs in just two or three days, some projects are a bit longer.
Disruption: From tearing off the current shingles to using nail guns to install the new shingles, getting a new roof can be disruptive and noisy, which is often unavoidable.
Schedule a Free Estimate with our New Jersey Roofing Company
If you have a leaky roof or it's showing signs of damage, you need a roofing contractor who you can trust to do the job right, whether you choose roof repair or replacement. At Allied Roofing Solutions, we offer competitive prices and 100 percent financing to help you save money on a new roof and use the highest-rated roofing materials on all repairs and roof systems. To schedule your free estimate, call us today at (201) 773-0633 or fill out the form below to get started.
Request a Free Estimate
Simply fill out this form for a Free Estimate.
"*" indicates required fields